So, you want to be on the Hotline Committee?
……Well, we'd love to have you!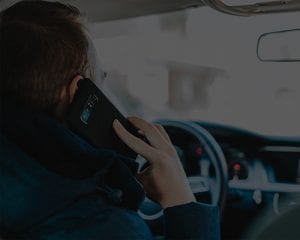 What is the Las Vegas AA Hotline?
Simply put, we, along with Central Office/Intergroup during normal business hours, ensure that there is a live person answering the Alcoholics Anonymous Hotline Phone 24 x 7 x 365. Our goal is to be available whenever the Newcomer reaches out their hand. We strive to have the hand of AA always be there! And frankly, we can't imagine a more important service commitment in town.
What will I be doing?
Honestly, not much! But even your small commitment has a huge impact to the AA community of Las Vegas. We've got several ways you can get your sponsor off your back and get a meaningful commitment that will get you deeply involved in Service!
HOTLINE VOLUNTEER AND/OR BACK-UP: First off, we're always looking for shift Volunteers to man the phones when Central Office is closed, and we can coordinate with you to find a shift that fits right into your schedule. When Central Office is closed, all calls are routed directly to either your home phone or cell phone for the duration of your shift. The commitment itself is once-per-month and is for a set period of time (our shift hours are 4:00PM – 8:00PM and 8:00PM – 8:00AM, with some additional available shifts on the weekends). So, if you sign-up as a Volunteer, your shift may be 8:00PM – 8:00AM, every 3rd Thursday of the month.
The good news is, you can still work as a Volunteer, even if you can't commit to the same shift every month – we always need back-ups, for when one of our regulars can't work their shift! All we ask of the Volunteers/Back-Ups is that you keep yourself available for the duration of your shift, that you try to stay in a place where you can hear and be heard on the phone, that you make sure you get an updated Meeting Schedule and 12th Step List from your Captain, and that you STAY SOBER!
There is no sobriety requirement for Volunteering, but it is recommended that you have a good knowledge of the Vegas Valley and surrounding areas, that you're working/have worked the 12 Steps with a sponsor and that you've got some good sobriety under your belt. The Captains/Chairpersons will train and vet you before you take your first call, so there's no worries. You'll be a pro!
HOTLINE CAPTAIN: Being a Hotline Captain is AWESOME! The Captains are each assigned one day of the week where they coordinate the Volunteers/Back-Ups assigned. Once per week, typically the day before, the Captains check-in with their Volunteers to make sure they're ready for the shifts happening the next day. If one of their Volunteers is sick, or out-of-town, or otherwise cannot fulfill their commitment, the Captain uses someone on the Back-Up list to fill the shift. Then, the Captain lets the Transfer Phone Volunteer/Trusted Servant know who'll be on the roster to take the calls for their day. Done!
The Hotline Committee does have some preferences for the Captains, but anything outside of these can be discussed by the group: We ask that the Captains have at least one year of sobriety, have also worked all 12 Steps, have a sponsor, have a good knowledge of the Vegas Valley and surrounding areas, come to the monthly Hotline Committee meetings, take rotations in the Transfer Phone process, keep in close contact with the Hotline Committee Chairpersons, always have the most updated copies of the Las Vegas Meeting Schedule/12th Step List/Volunteer Packet and keep in close contact with their Volunteers.
TRUSTED SERVANT/COMMITTEE MEMBER: Your role as Trusted Servant will primarily be to help ensure we are always looking for good Volunteers to answer the Hotline (back-ups, too!) and that people are aware that it is a great resource available for all. You can make announcements about the Hotline needs in meetings or among your Fellows, you can give out the Hotline number and you can get people connected to the Hotline Committee! If you're able, you will also be added to the Transfer Phone rotation, which routes the calls from Central Office/Intergroup to the Volunteers, themselves.All we ask is that you attend the monthly Hotline Committee meetings as often as you can, and spread the word about the Hotline Committee needs! And that's pretty much what we're all about!
It is also strongly suggested that you come to the monthly Hotline Committee meetings at Central Office. They are held the 2nd Monday of each month, at 6:30PM. The Committee meeting is where the Officers and Captains get together to update our rosters, make sure everyone's scheduling is current, go over any Central Office changes and/or closings, and share our experiences.
Okay, so let's talk about that Transfer Phone. What is that?
When Central Office/Intergroup is closed (evenings, weekends and federal holidays), all calls get forwarded to the Hotline Transfer Phone. It is a cell phone that is carried around by each Hotline Committee member, in turn. Each Committee member is the custodian of the Hotline Transfer Phone for two weeks, then hands it over to the next person in the rotation. Depending on how many folks are in the rotation, your turn being a custodian will probably come around two to three times per year. Each day of the week has a different Captain that is in charge of making sure all shifts are covered. They will call or text you, no later than the night before their assigned weekday, with the names and confirmed telephone numbers of the Volunteers for their day.
What happens is, at key points of the day (see the schedule below), you will forward the Hotline Transfer Phone cell service to the next Hotline Volunteer at the beginning of their shift. Then, when the shift is over, you forward the service to the next Volunteer. You do this every day for two weeks, until your rotation is over. Easy, right?
Sure does sound easy. But how do I do that?
All you need to do is dial *72 and then the Volunteer's 10-digit telephone number given to you by the Captain. Then, to check to make sure the transfer was successful, you call the main Hotline number, 702-598-1888. The new Volunteer should answer. At that time, you can let the Volunteer know that the Hotline has been transferred and that their shift has begun. You can also advise the Volunteer of any pertinent updates or trends they may need to know (Club closings, visiting conventions, prank callers, etc…).
Once that's done, you should call the Volunteer whose shift just ended, to let them know they're done. And that's it, until it's time for the next shift-change!
Okay, I'm in! How do I let you know I'm interested?
Send an email to hotline@lvcentraloffice.org