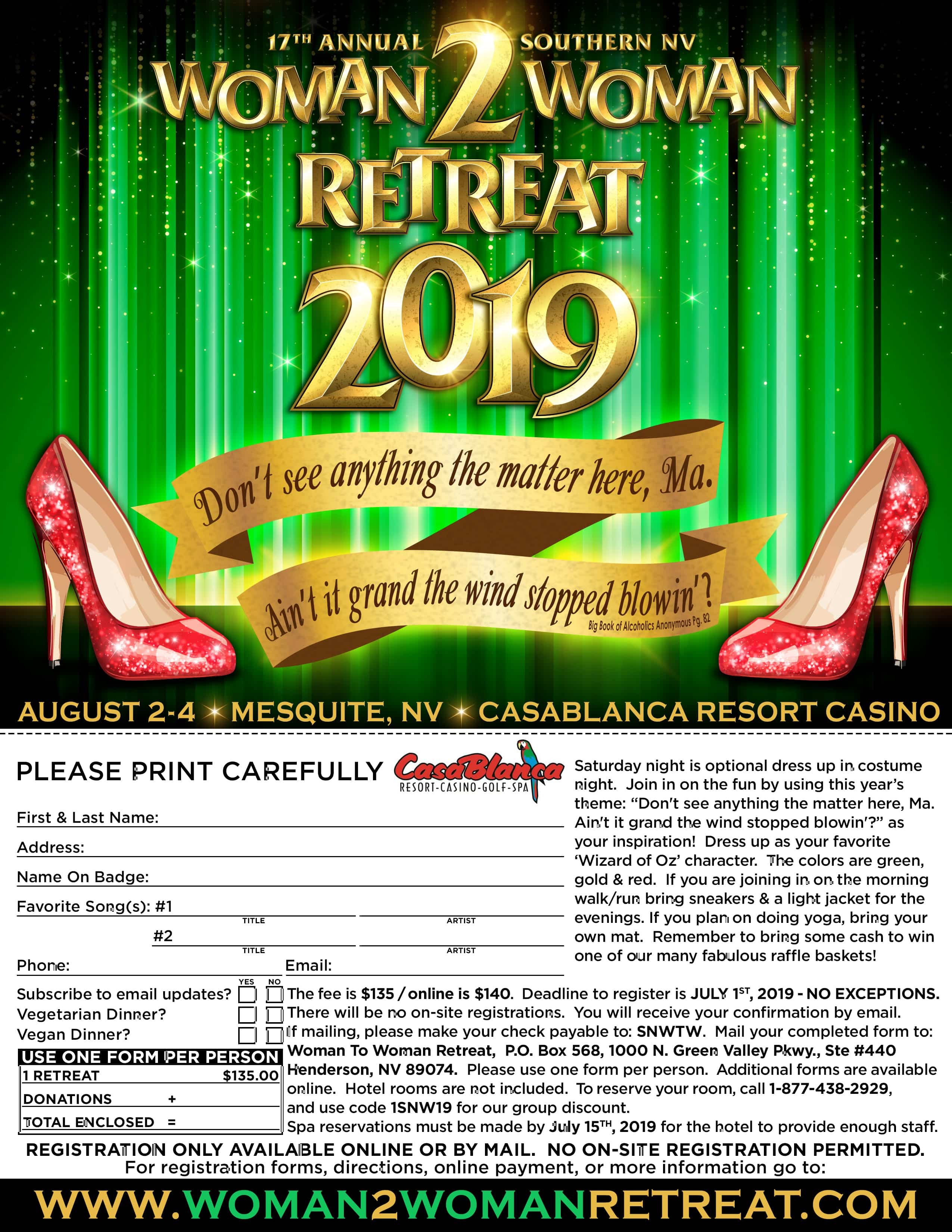 2019 Woman 2 Woman
Aug. 2-4, 2019 Casa Blanca Resort and Casino, Mesquite
The Southern Nevada Woman 2 Woman Retreat is held annually in Mesquite, NV.
It is a 3-day retreat (August 2nd, 3rd, and 4th) for women in recovery and attracts women from all over the country.
The event has A.A. meetings, speaker meetings, breakfast, dinners and fun activities.
To kick off the event, we have a welcome dinner on Friday night followed by our guest speaker.
On Saturday morning, you are welcome to join the morning walk/run which starts at 6:30 am or take a yoga class at 9 am.
During the day, attendees are able to attend a wide variety of meetings,
lounge by the pool, go to the spa, or join other attendees in our bungalow for games and fellowship.
On Saturday evening, we have our main event, a wonderful sit down dinner, followed by our main speaker.
Saturday night is also optional dress up night pertaining to this year's theme,
"Don't see anything the matter here, Ma. Ain't it grand the wind stopped blowin'?"
from the Big Book of Alcoholics Anonymous pg. 82.
Dress up as your favorite 'The Wizard of Oz' character, the colors are green, gold and red!
Sunday morning is our final day and includes a healthy and hearty breakfast, followed by yet another inspirational speaker!
Join us for a fun filled weekend! Register now! Hotel rooms are not included.